The sun is out, the fresh sea air is on my face, the birds chirping and the endless view of the Greek islands are in sight. Yes, I am about to tell you about one of the best things to do in Greece, and it all starts at a little island called Kos. This is not your average Greek holiday at a touristy beach hotel or resort. This is a glimpse into the real history and culture of Greek island life. It is not just the vacation of all vacations in my book, this is an adventure and a one in a lifetime experience I hope all will someday experience.
Kos, Greece is a small Greek Island that has quite a few things to offer a vacationer. It is rich with Greek and Roman historical landmarks, an abundance of sandy beaches and various restaurants and nightlife. It is also a hub for setting off into the sunset on a Gulet Sailboat. Book a hotel in Kos, Greece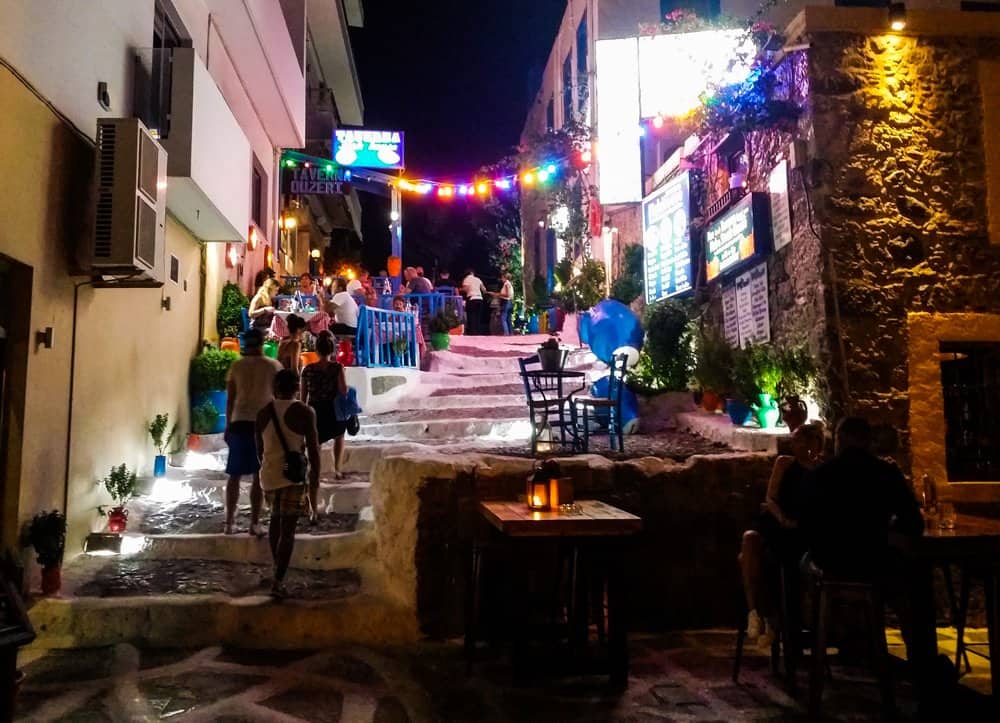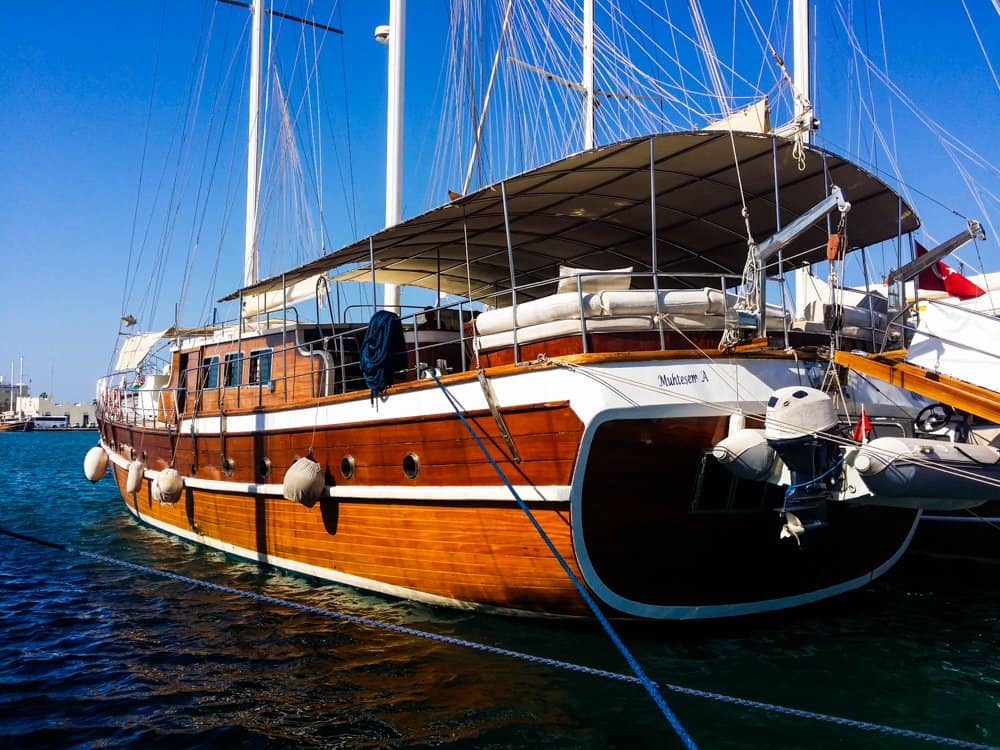 There are many different boats that head out of this marina, but the one myself and a small group of other adventure lovers were on was destined for just that, adventure. Sun Fun You is a company that combines sailing, exquisite food, daily fitness activities and a sleuth of adventures to best see what the Greek islands have to offer. Let me go over some of the highlights that make this an epic Greece vacation.
One of the Best Things to do in Greece
The Relaxation
During my time as a fulltime traveler I have been on many vacations.  I have had more unique travel experiences then the average person. Never have I felt as relaxed and reenergized as I have after this trip. I believe it is a combination of many things, the scenery, the sounds of the water, the wind, the sun, the elegant boat, the good food, the physicality of the activities and the amazing crew and other passengers. We had many unique adventures which I will discuss later on, but there was also so much time to just relax. It truly is one of the best things to do in Greece and I have explored it quite a bit.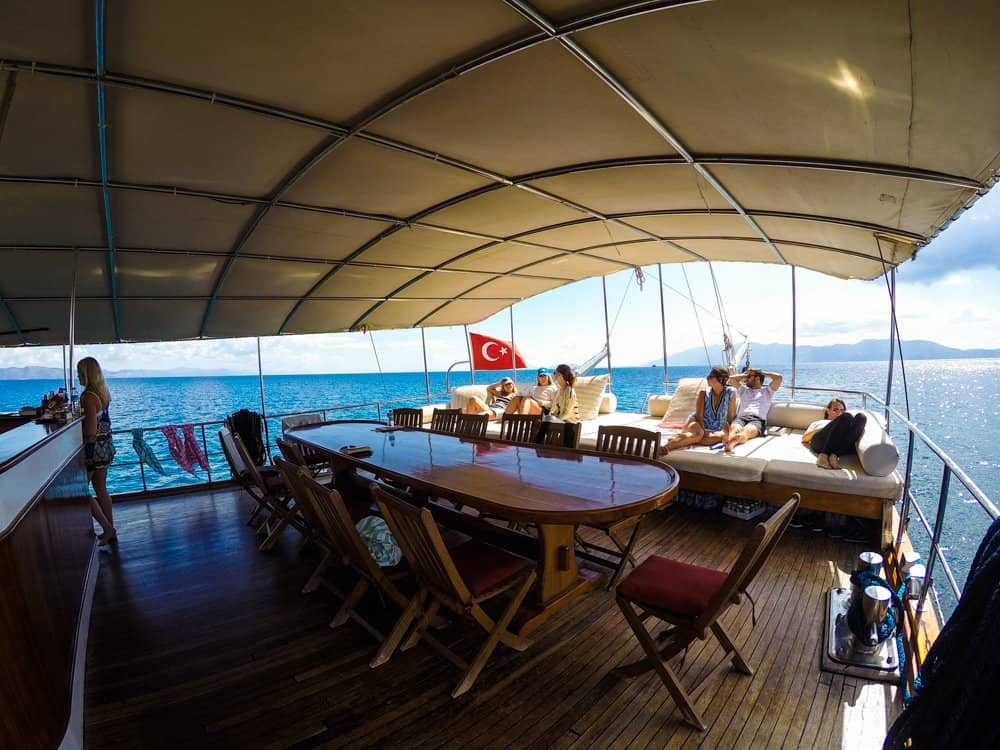 The boat is designed with multiple cabins below, each cabin has a large comfortable bed, ample closet space, a work area and a large full bathroom with shower. The back half of the boat is set up for dining with a large table for 16 people, a bar and a large lounge area . A perfect hang out area. On top of that you have the upper deck covered with lounging pads perfect for sun lovers or star gazers. This is where many of us chose to sleep at night. Even though our rooms were elegant and comfortable, we could not pass up the opportunity to sleep under the starry sky. It was marvelous. Shooting stars multiple nights and even a great view of the milky way some nights. At the front of the boat you have a huge flat area for activities. Yoga, fitness classes or just stand on the front of the boat like the movie Titanic.  There is another lounging location at the front as well as another smaller table for board games or solitude.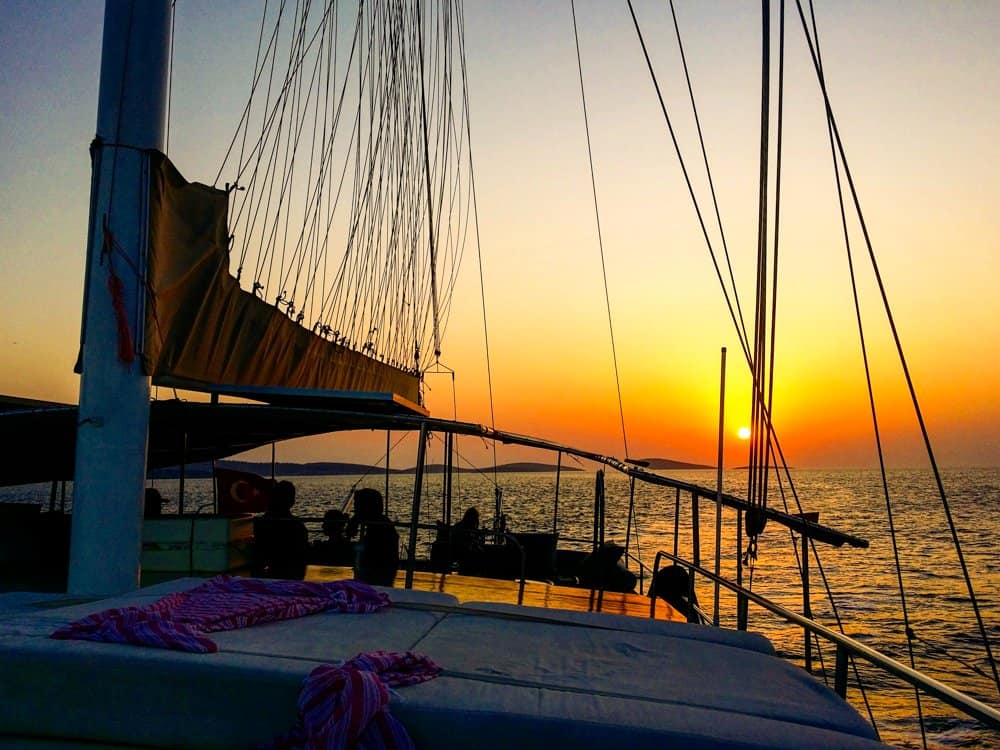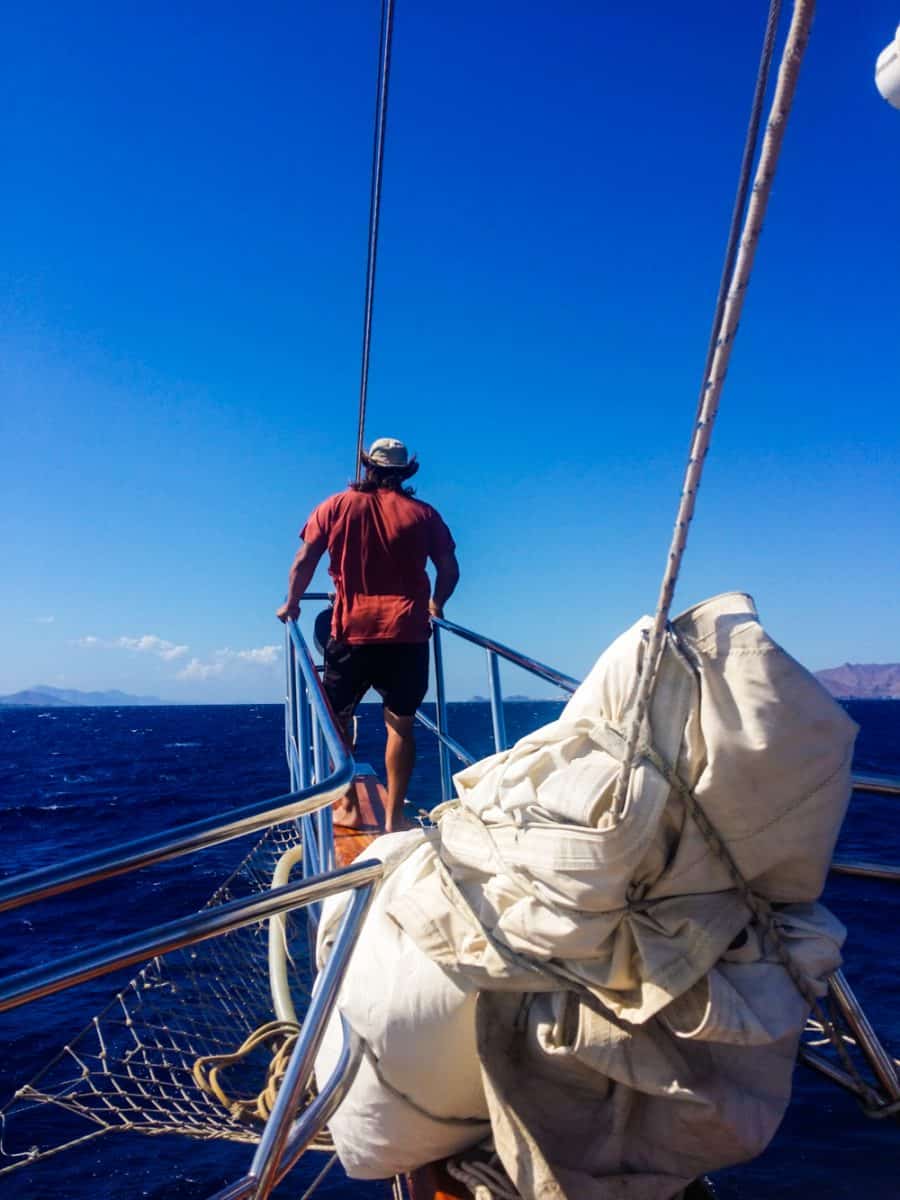 360 View
Here is a 360 VR experience I shot of what it is like at the front of the boat. Use your phone to move around your view or your finger on a desktop. The best experience is with some VR goggles and feel like you are there. Make sure you set the quality to HD. Click here for more 360 experiences
The Food
We had an onboard chef who was a genius in the kitchen making complex and delicious meals with local ingredients. The crew catered to our every need whether it was another drink or more food. It was like dining in a 5 star restaurant in the middle of the sea.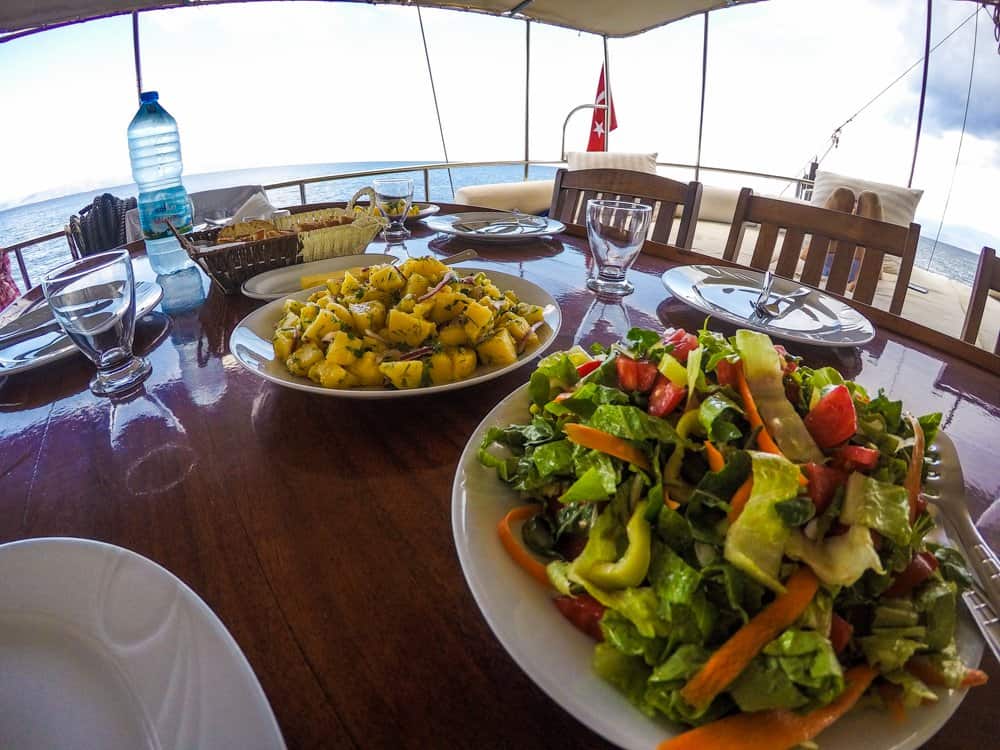 The daily meal schedule went as follows: Early Bird Coffee and Tea, Main Breakfast, Lunch, Afternoon tea of Coffee with biscuits, Dinner and evening nightcap. I am not a fan of scheduled meal times as I am always afraid I will get hungry in between, but I was never hungry. The food was always delicious and there was always plenty of it. I even had snacks in my room just in case and never used them. On a few of the excursions we went to local restaurants and they were delicious as well. Fresh caught squid or fish….yum!
The Activities
There are a ton of activities to do on the trip, you will never be bored, but as I said before, this does not take away from loads of time to relax on the boat or on a beach. You can optionally start each day with a yoga or fitness session on the front deck. Then many of the days there is a shore excursion. These may include a historic walk through a town, a visit to a castle, an iconic hike through the hills or a local spa treatment. There is even time for shopping if you would like.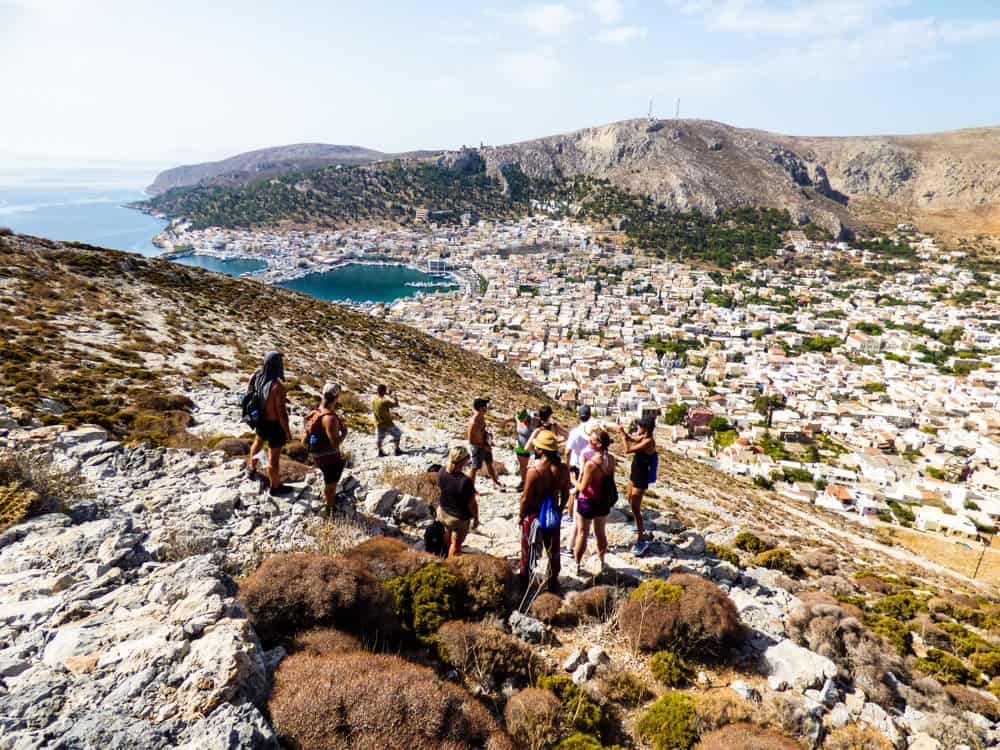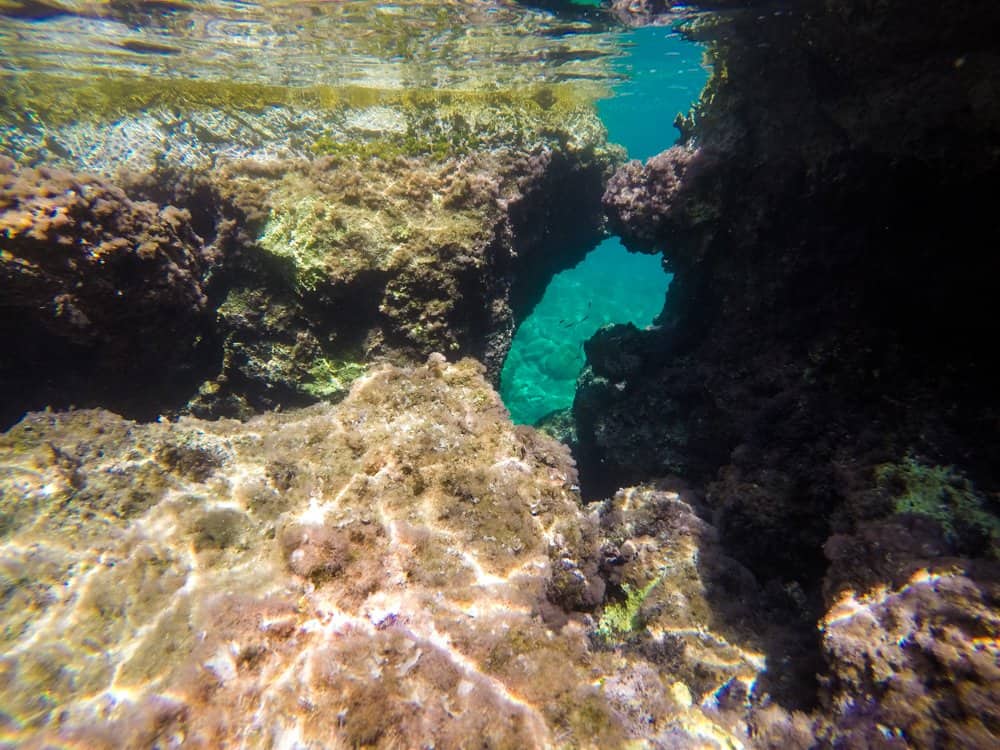 Each day you also have plenty of time to explore the gorgeous waters with snorkeling through caves, kayaking coves and other water sports including tubing. In the evening there is another optional yoga or other workout session before dinner. During the week you have an opportunity to participate in some local activities such as learning to make a delicious local recipe, learning a local dance or even learning some local lingo. All in all your time on the boat is a perfect mix of activities, food, fun and relaxation.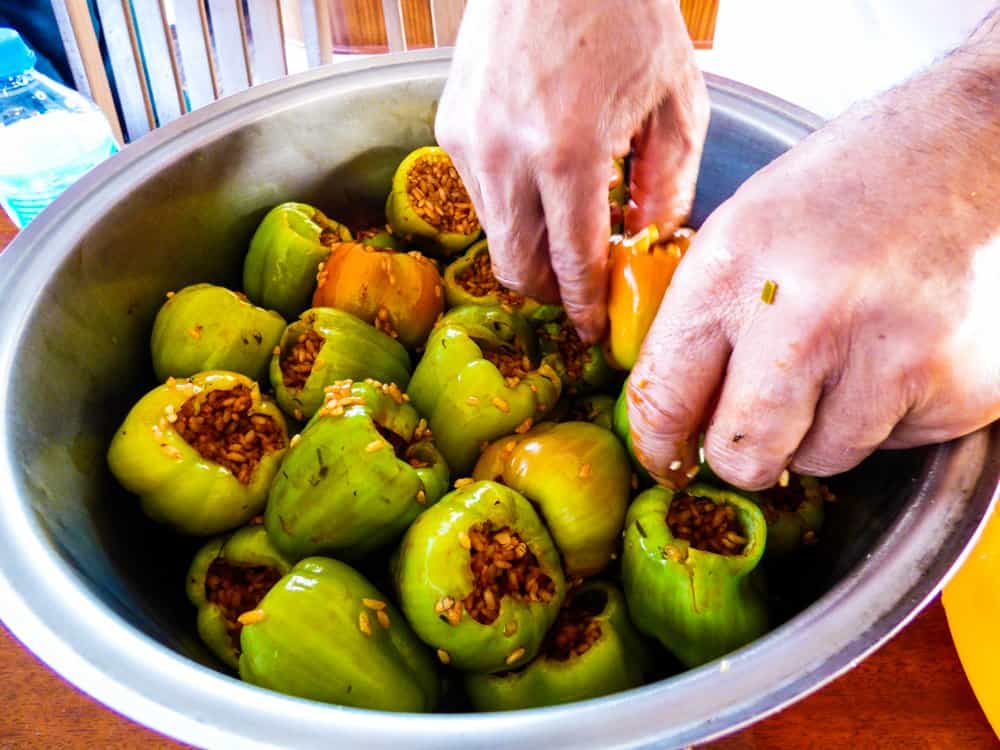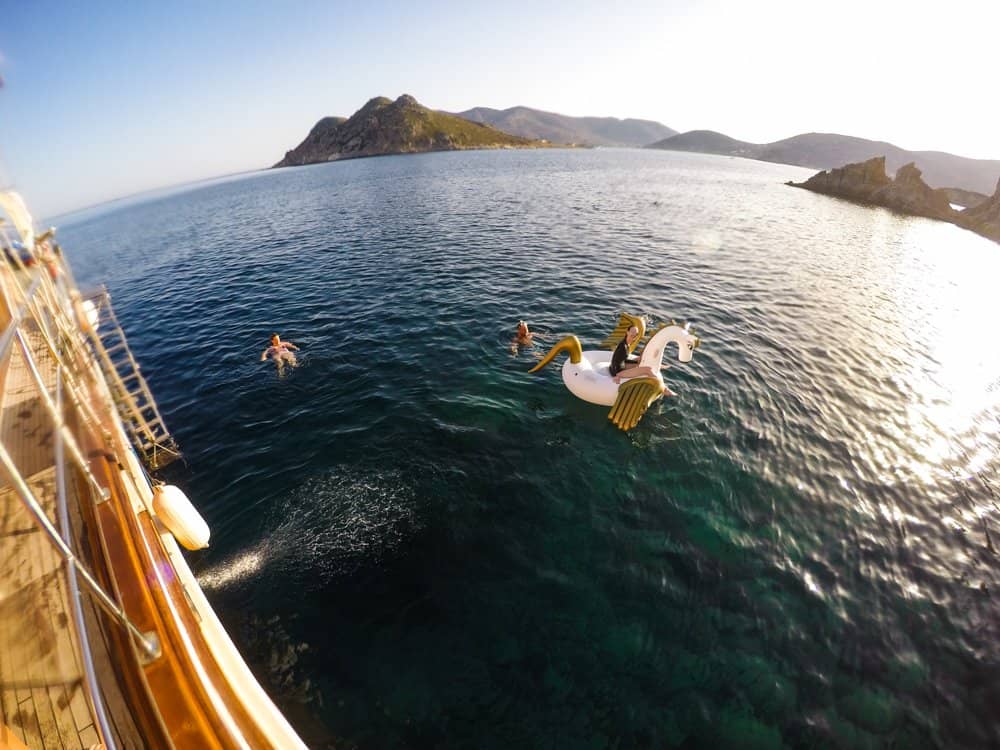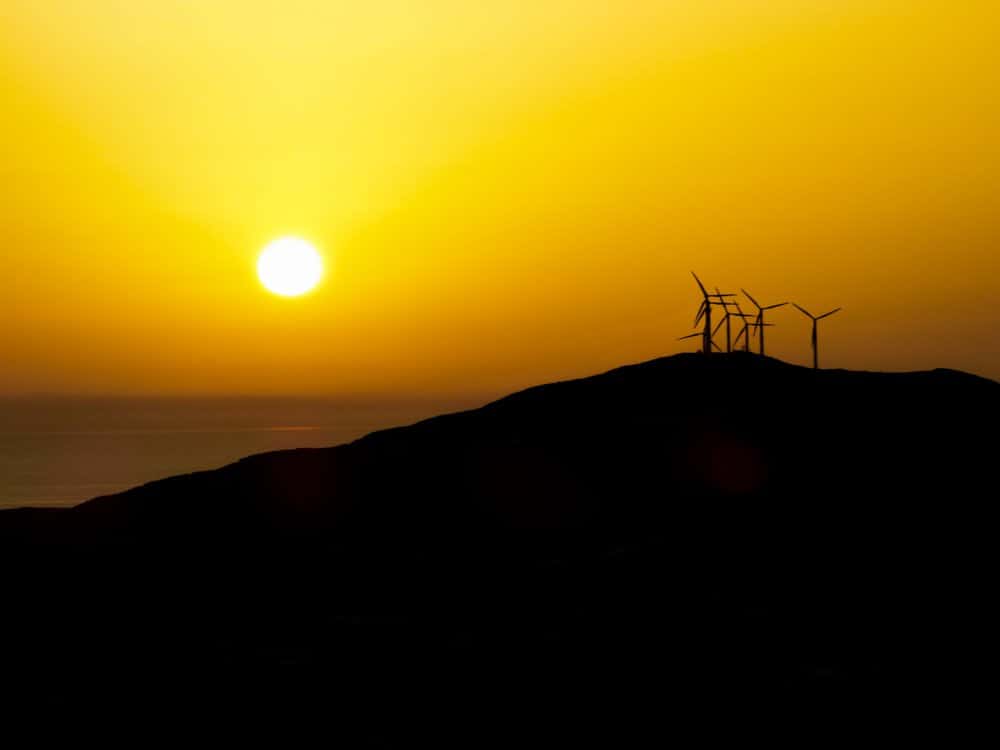 The Conclusion
If you are looking for one of the best things to do in Greece and a perfect vacation getaway that is not only active and relaxing but possibly a life changing experience. I can highly recommend this trip. It is now in my top 5 travel experiences of all time and I hope to experience it again soon. Take a couple good books, bring your workout clothes and swimsuit and come back from vacation not only feeling better about yourself, but better about the world around you. It really resets your body and mind and gives you a whole new outlook on life. Take my word for it!
If you enjoyed this post. Check out my adventures Hiking in Ireland
Below is a short YouTube video with some of the highlights of the 1 week sailing trip. Share it with a friend who you would like to do this trip with.
Pin For Pinterest
World Traveling Blogger, Social Media Expert and Nerd who has a passion for Adventure and Fitness.